Step 1: Select Email Boarding Pass option during online check-in.

Step 2: Enter desired email address.
Step 3: Check on the mobile device that you intend to use at the airport to verify the email boarding pass is received and includes all relevant information.  Please ensure Name, Flight information, and Barcode are displayed correctly, like the image below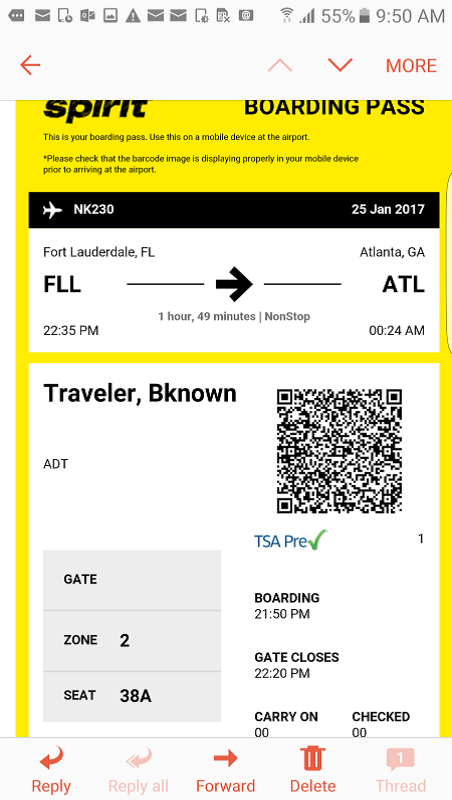 Step 4: Show email boarding pass on mobile device to TSA agent and Spirit Agent at airport and you are on your way!